ANYONE CAN RIDE A CATRIKE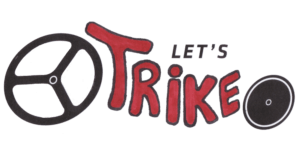 Those with Disabilities Can Ride
Catrikes are great for anyone. Riding becomes magical for those with challenges
Riders CAN easily steer, shift, and brake with ONE hand. With no balancing on a Catrike, riders just go
Electric - Assist Catrikes are available for those who need a boost - availability limited
THOSE WHO EXPERIENCE CHALLENGES RIDE:
Veterans & Paralyzed Riders & Riders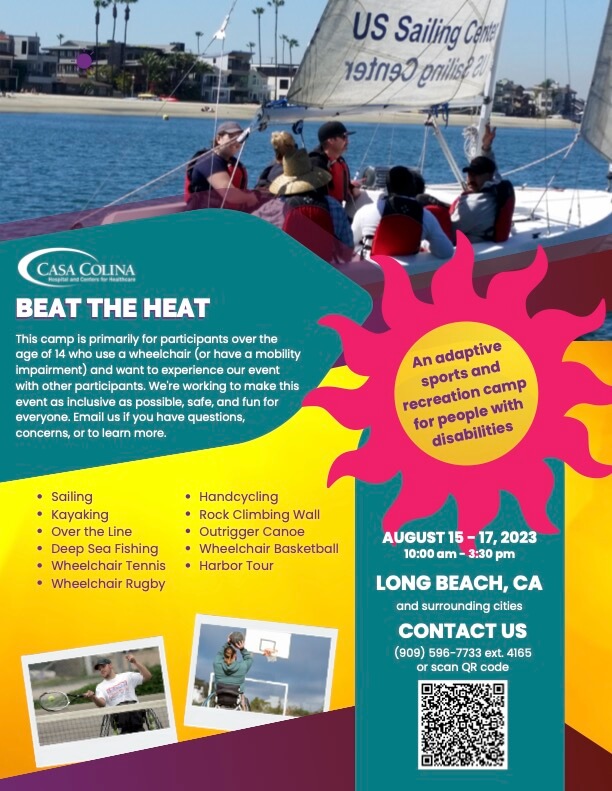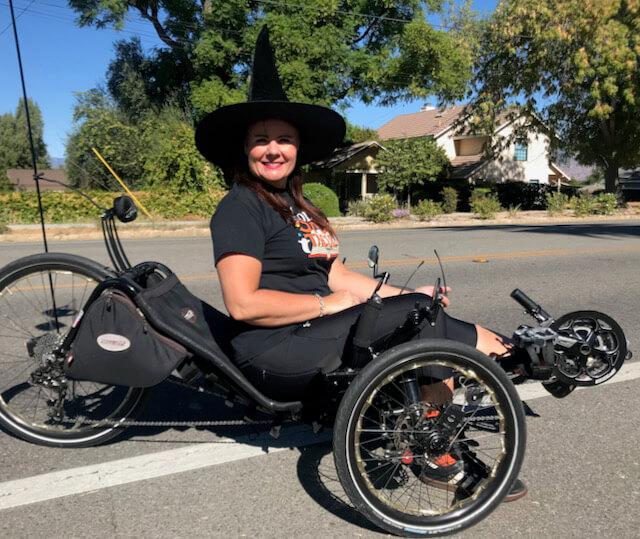 " I never thought I would love triking"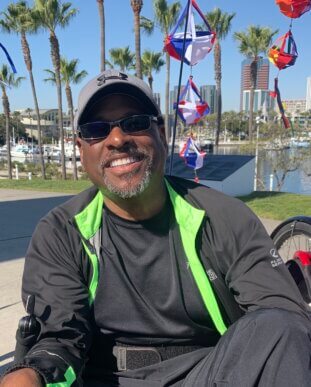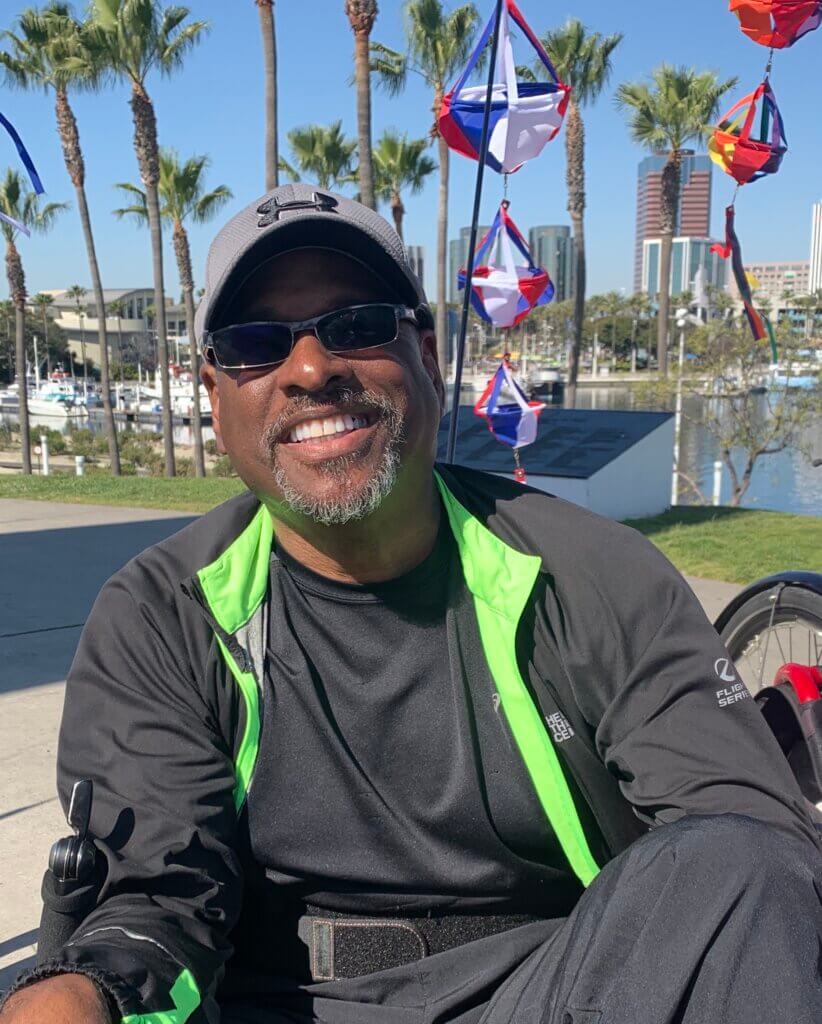 " I always have a smile on my face the entire time."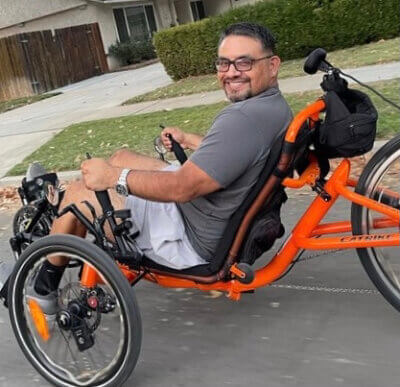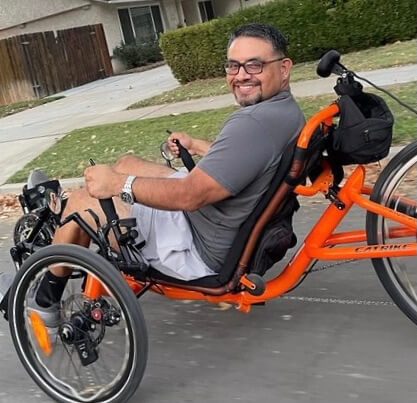 "An amazing experience!!"
Southern California's Catrike Ride Leaders
You want to ride, but don't feel comfortable on a bicycle which removes the fun. That's why you want to ride a Catrike recumbent trike.
Our team has thousands of miles of riding experience throughout Southern California. We have helped beginners and experienced riders alike to have the ride of a lifetime. We are also trike mechanics.
We have 14 Catrikes in 7 different models. You will be comfortable.
We are an Official Volunteer with Long Beach Veteran's Hospital Cycling Program and with Orange County ATAXIA.
Contact us regarding trying out a Catrike, or if you have questions, give us a call.