Let's Trike
TESTIMONIALS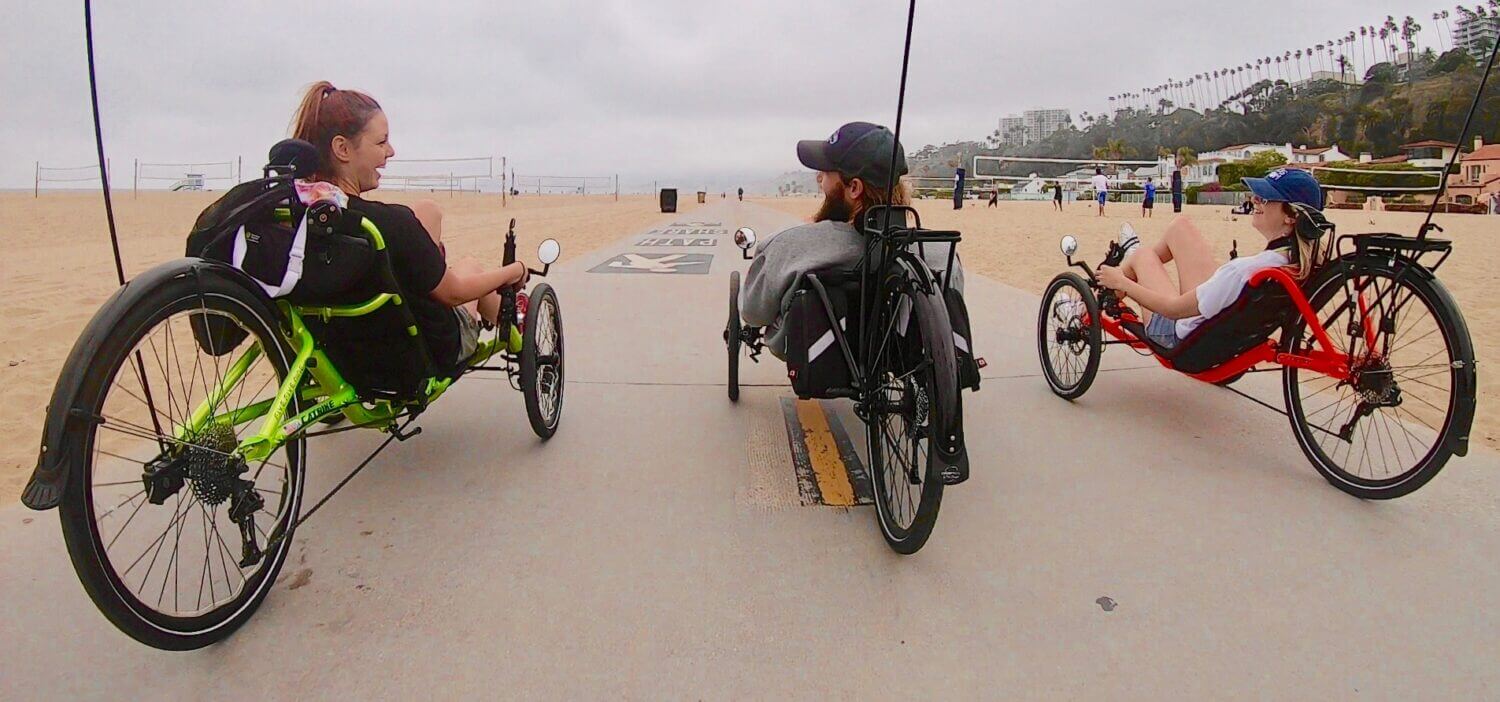 The people who have trusted us so far
Riding Catrikes is so much fun. I look forward to it all the time.
Let's Trike has made riding very important, thanks. I enjoy riding very much and it has made difference in my health. I always have a smile on my face the entire time. If you have a chance to ride a Catrike, you won't regret it. So much fun!!! I love Catrikes, Let's Trike.
Let's Trike is Heaven sent to all of us that needed someone like you that makes our lives a little easier. Thank you so very much.
As a disabled veteran with multiple injuries and mobility issues, I thought my days of going on bike rides were over, but then I found out about Let's Trike  I decided to give it shot and they fitted me with an electric assist trike, gave me easy step by step instructions how ride… and just like that I was on a trike adventure with an amazing and fun group of people.  I will never forget the profound kindness that was extended to me from the people at Let's Trike to get me back to bike riding again.  It has been a huge blessing in my life and I recommend them in the highest regard! It's great fun and great people!  Thanks much Let's Trike!
We can't tell you how great the Catrikes are! Deb and I went several miles through the streets of the neighborhood, with her leading the way, replaced hip and all. There's no way she could have walked that distance, even with a walker. There's no way that she could have even stayed on a bicycle exercise machine that long. She has had a little soreness afterward, but even that was not as bad as the pain she gets from the incision area when she bends over. Of course, one of the advantages of the Catrikes is the sense of freedom that it gives. You have given us a great gift! Thanks!
Love it, I enjoy the beautiful views and the awesome friendship is made on the rides. I always feel good after. I suffer from Parkinson & riding helps me tremendously.
Let's Trike was so fun! There were so many highlights especially our outstanding, kind, patient, amazing leader Dallas! He was knowledgeable and insightful.  Our awesome adventure was exhilarating.  You can rely on a Let's Trike to get you safely from point A to B, and it is definitely an active adventure!
It is beyond enjoyable to ride down the strand and streets and along the beach.  We appreciated that the tour was limited in size, we had a great experience.
We had clean & complete equipment. Our guide was so funny and accommodating, he got all of us going quickly and we very comfortable by the time we hit the road. The ride was full of joy and fantastic photo ops.  Let's Trike is the ONLY way to Trike in our opinion.  We relished in the experience.